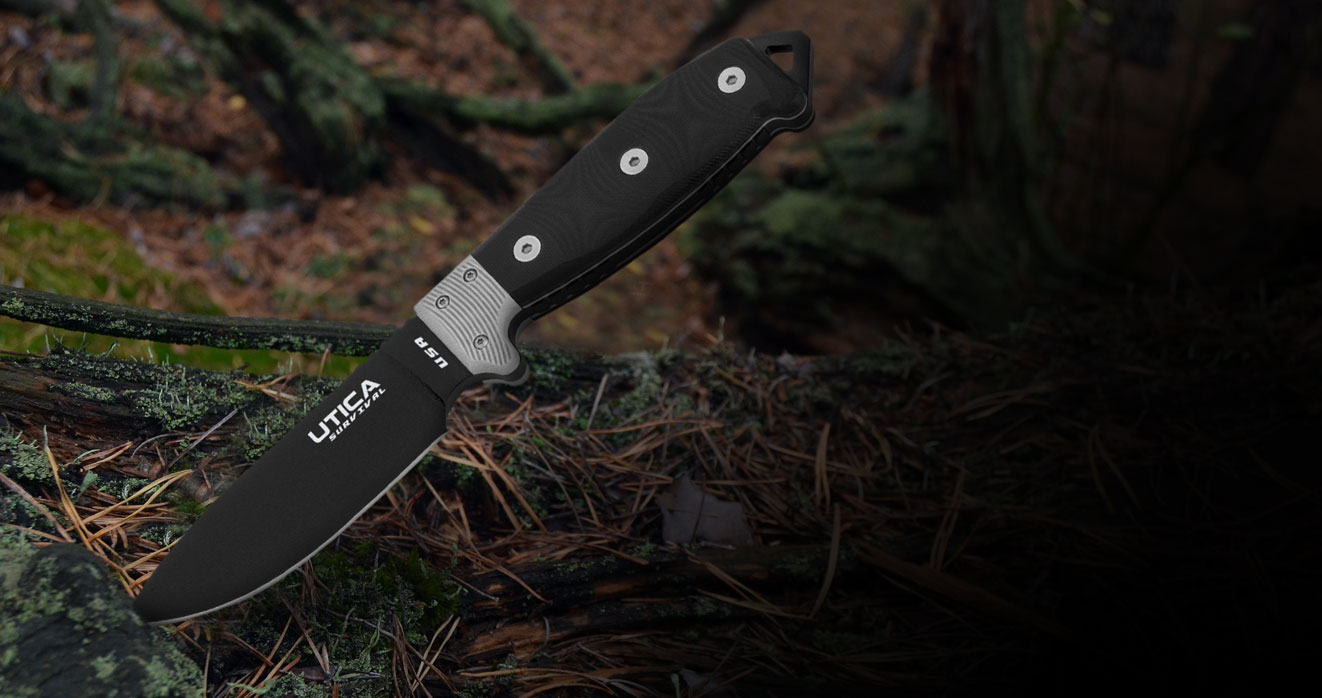 Stealth IV
Survival Knife
Black, 4" drop point blade in 1095 carbon steel with micarta
handle. Molded sheath with sharpener and fire steel.
Proud History that Dates Back to 1910
The Utica Cutlery Company was founded in 1910 by a group of prominent Utica businessmen. It was felt that a metal working industry would create employment and bring economic balance to the area. The primary industry in Utica at that time was textile manufacturing. The original location for the company was 820 Noyes Street. Through the years, several...